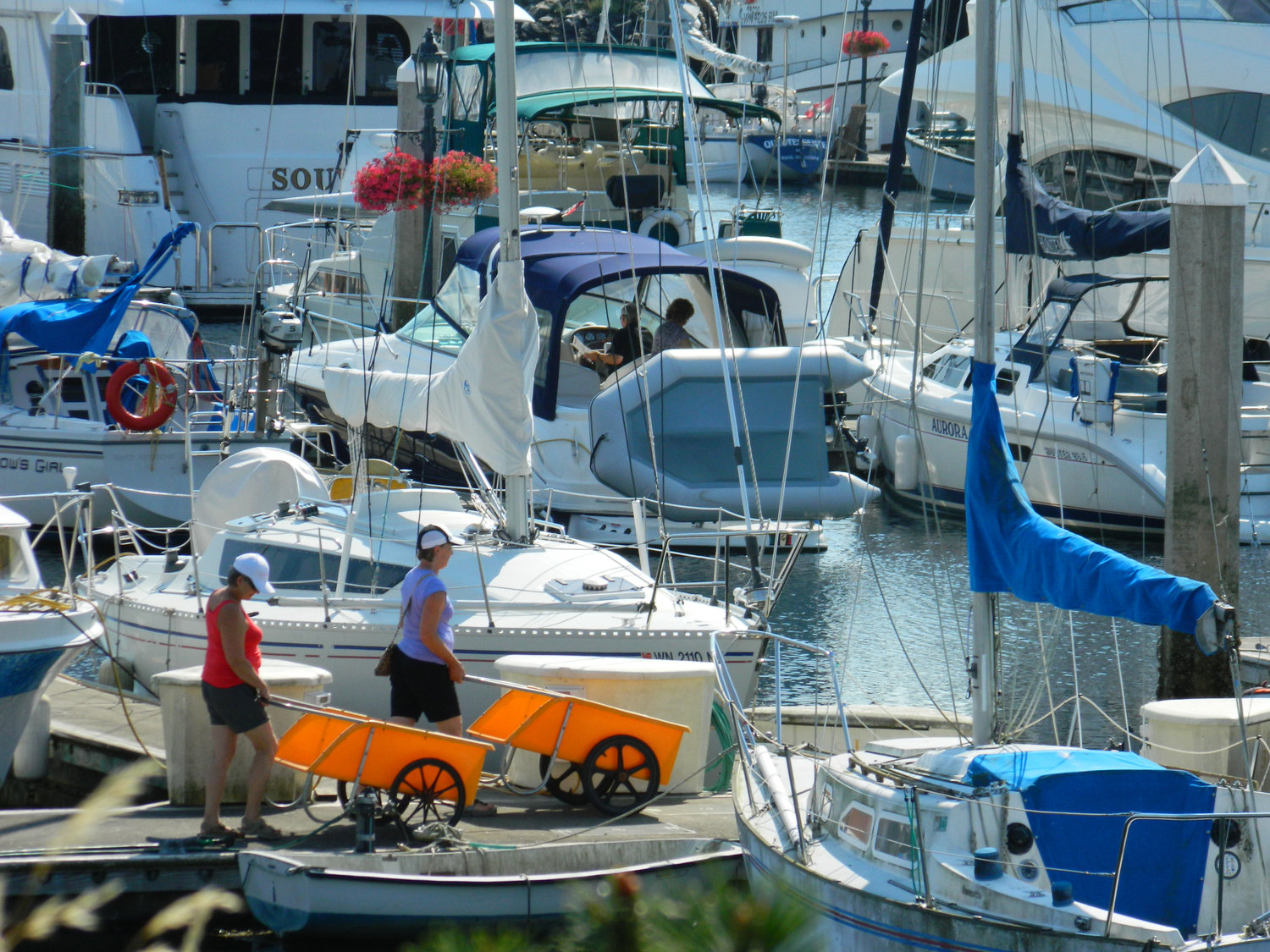 Harbor Commissioners vote on mooring model
By Grace McCarthy
Bellingham Harbor Commissioners voted unanimously 3-0 to update the harbor's mooring model which will increase slip rates over the next four years. The new rates will come into effect on July 1.
The mooring model will allow the port to plan large projects and operational expenses without bond financing. It is expected to increase the port's cash flow from nearly $895,000 in 2023 to over $6 million in 2026.
The vote was originally scheduled for April 19, but was pushed back to the May 17 meeting due to concerns from harbor councilors that the earlier date did not allow for much public comment. However, the port heard little testimony about the updated tariffs in its subsequent meetings.
Harbor Commissioner Michael Shepard said he expected to hear more from members of the public and thanked the harbor's Marina Advisory Committee (MAC) and the Working Waterfront Coalition for providing recommendations in support of the proposal.
"I think part of the reason we haven't had as much public comment is that all of the information that has come out justifies that it wasn't obvious," commissioner Ken Bell said.
Commissioner Bobby Briscoe said he didn't want to raise rates, but he also didn't want to kick the box for future commissions to rise more to keep up with inflation.
MAC President Paul Burrill thanked the port for allowing more time for public comment.
The berth rate model, which is expected to be reviewed every four years, was due to be updated in 2018 but was delayed until port staff had a better understanding of the cost of the inner harbor renovation project. Squalicum.
estimates.
The new rates will come into effect on July 1 and will be increased on April 1 in subsequent years. Docking rates will increase 3-6% per year, depending on size and demand. Port staff previously said they raised rates in an effort to stay in the middle of the Washington marina market.
Blaine Harbor rates will remain 4% lower than Squalicum's recreation rate until Blaine is fully occupied for an entire year. Active commercial fishing vessels will not have increased rates and commercial vessels will receive a 10% discount. The commercial fishing rate will also be tied to the Port of Squalicum rate for pleasure craft under 26 feet in length.
The next docking model update is scheduled for 2026.