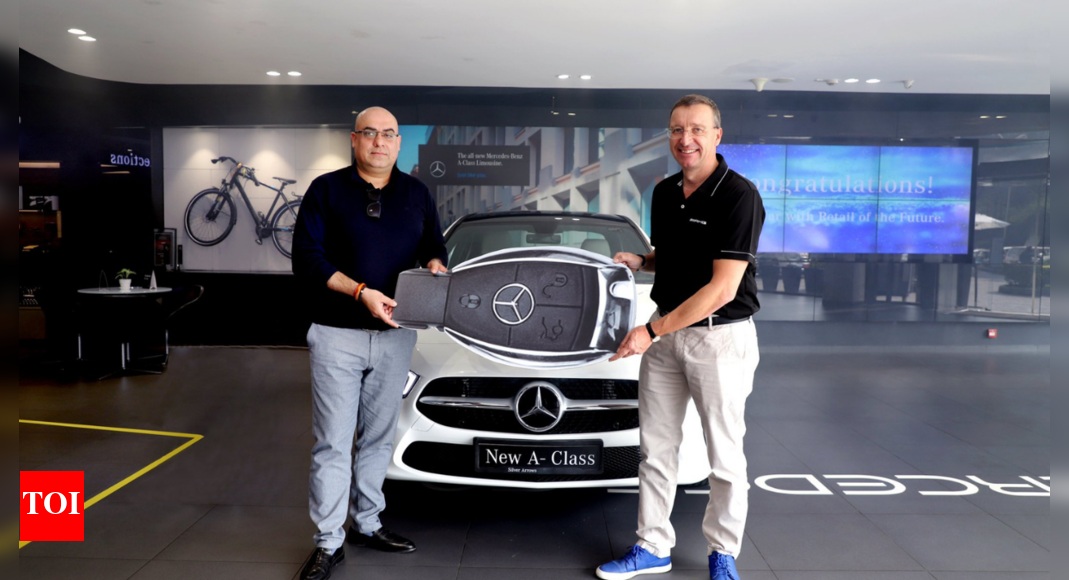 Mercedes-Benz delivers over 1000 cars with "ROTF" commercial model
PUNE: Mercedes-Benz on Thursday announced the milestone for the delivery of the thousandth car as part of the new Retail of the Future business model which was launched after the successful beta test phase at the end of October 2021.
As the 1000th Mercedes-Benz, an A-class limousine was delivered to Rishi Nayyar from New Delhi, and the delivery was made by Martin Schwenk, Managing Director and CEO of Mercedes Benz India and Tushar Kumar, Managing Director and CEO of Silver Arrows.
Martin Schwenk, Managing Director and CEO of Mercedes-Benz India, said: "Delivering the thousandth Mercedes-Benz in a short time under the ROTF platform strongly validates our vision of reinventing customer excellence while financially empowering partners. franchisees with this new
business model
. "
"It is especially satisfying to see our months of hard
work
pay off in the form of a successful implementation of ROTF and a high level of acceptance from our customers. This gives us great confidence in ROTF as the future of luxury retail, as our customers have been very convinced by this new retail experience, which has enriched their customer journey with Mercedes-Benz.
Mercedes-Benz India will offer price protection to customers who have reserved their car and are waiting for MY 21 cars. The company also mentioned that customers who reserve a selected range of cars including A-Class, GLA and E-Class up to 'as of December 31, 2021 will be offered price protection. Customers who have booked the GLE 400 and GLE 400d SUVs and have been waiting since April for delivery of their car will also benefit from the price protection.
According to the company, to offset the costs of improving features amid rising input costs, MercedesBenz will revise the showroom price upward for certain models only. The price revision of up to 2% will be made from January 1, 2022.