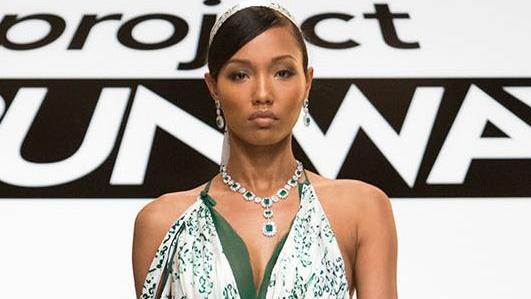 'Project Runway' model winner returns to AC on Tuesday | Lifestyles
By ELISA LALA, Editor-in-chief

Atlantic City native Rayuana Aleyce, the winning model of the 2012-13 season of "Project Runway", will return home Tuesday for a day of generosity and inspiration for the youth of the region.
Aleyce, 25, grew up in the Stanley Homes Village public housing project with her three brothers, mother and father, and graduated from Atlantic City High School before pursuing a modeling career in Miami and New York. York.
Aleyce said she left home at 17 to try to become a model. There were times when she wasn't sure how she would pay her rent, but she never gave up or came home.
The model ultimately led her to the stage of the nationally televised reality show "Project Runway," where she was chosen as the winning model along with Philadelphia-based designer Dom Streater.
To honor his success and his efforts to give back to the community, Atlantic City Mayor Don Guardian proclaimed December 23, Tuesday, Rayuana Aleyce Day.
Aleyce said she would dedicate her day to organizing festivities to inspire local children and teens to achieve their dreams, as she has.
"I really didn't want to make myself the day," said Aleyce, who lives in New York and works as a freelance model. "My day, to me, means giving back and showing children, especially teenagers, that dreams come true if you work hard enough for them."